Een huisstijlmanual
Je wil een consequente uitstraling met je onderneming of product maar hoe doe je dat? Een huisstijlmanual of stijlgids kan daarbij helpen. De manual is een middel om te zorgen dat de beoogde identiteit van je bedrijf bewaakt wordt en daarmee bijdraagt aan een sterk merk.
Studio Broodnodig heeft verschillende manuals gemaakt, kijk hieronder.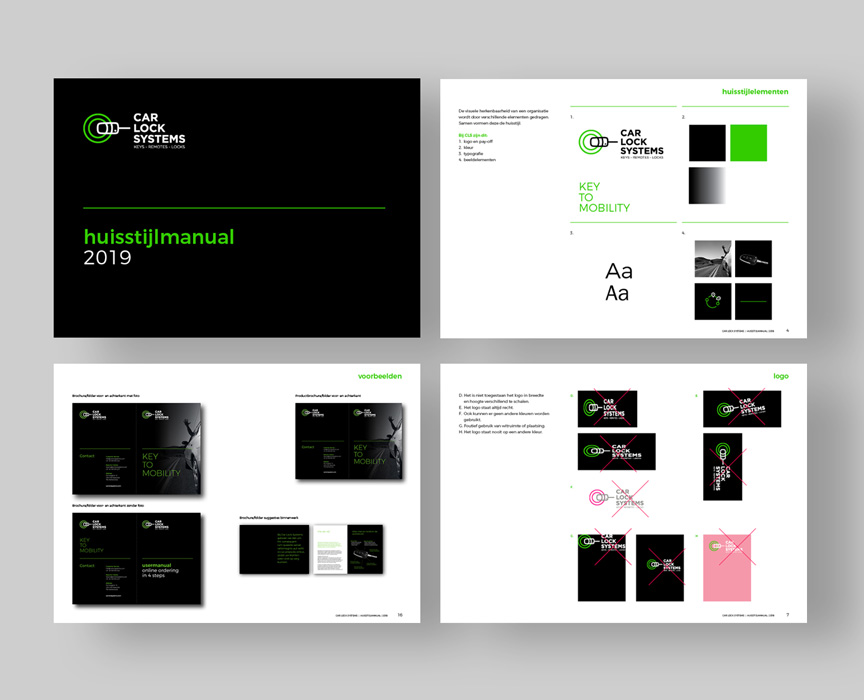 Je hebt uitgebreide en simpele manuals.
In de simpele versie staat meestal iets over de huisstijlkleur, het letter- en logogebruik. In een uitgebreide manual kan de missie en visie staan, drukwerkvoorbeelden en het gebruik van foto's.
Wil je ook een professionele uitstraling door Studio Broodnodig laten maken? Leuk! 
Neem dan contact met me op.
Je bent wat je uitstraalt